Top 5 Advantages of Booking Direct With Two Casitas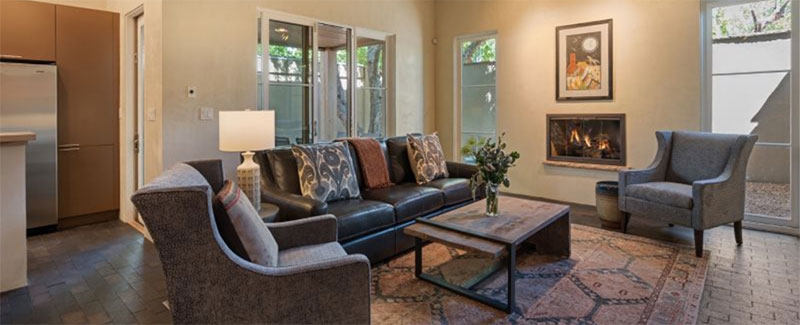 In recent years, numerous travel listing and aggregation sites have risen in popularity and transformed the way that people find and reserve vacation properties online. These sites, like VRBO and Airbnb, offer customers a multitude of choices and allow them to compare prices and features helping them make the right choice for their perfect vacation. Two Casitas is happy to feature our properties on these sites alongside friends and competitors because we know we have the best Santa Fe vacation rentals available. However, when you book on these sites, the extra fees can really add up and make your trip more expensive than it needs to be. The solution is to make your reservation right from the Two Casitas website. If you're still not convinced, check out the top advantages of booking direct below!
When you start planning your getaway to "the City Different," you'll quickly learn there are countless things for you to do in the area. That's why we've thoughtfully curated a Santa Fe Vacation Guide full of the best outdoor recreation, restaurants, art galleries, and a whole lot more! Access your guide today; it's like getting the ultimate advice from a local!
Our Top Advantages of Booking Direct
1. Save Money
If you see one of our properties on a listing site, it's also available directly from us at a lower price than you will find anywhere else online. You could save up to 30% on EXACTLY the same beautiful Santa Fe vacation rental if you book through our website rather than a third-party site.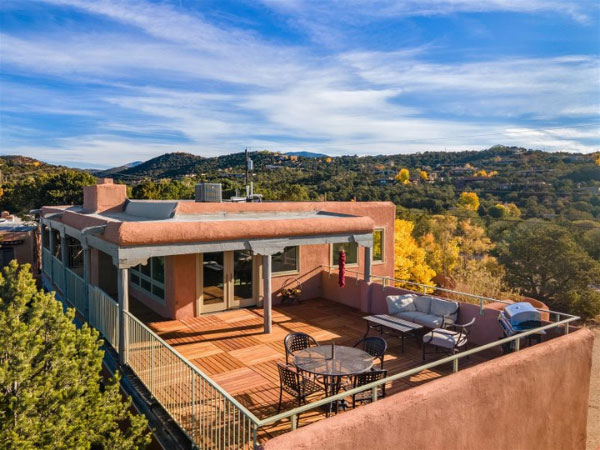 2. Authentic Properties
We have nearly 100 vacation rentals in and around Santa Fe. We work hard to showcase as much New Mexican charm and culture as possible in every single casita. Whether you're looking for a one-bedroom in the heart of the city or a luxury countryside home with mountain views, we're sure to have something that meets your every want and need. Not only will the home be comfortable and convenient, it will also include stunning Santa Fe touches like kiva fireplaces, viga ceilings, local art, and more!
3. More Availability
Directly booking through our website allows you to see the full availability of the vacation rental. We often block off dates to ensure our booking engine gets priority. We want to ensure that our guests that do choose to book direct get the vacation rental they want when they want it.
4. Local Expertise
We love Santa Fe and we consider ourselves experts on the city. We can offer you our unique insight into the area and give you our top recommendations. Contacting us directly also allows you to make special requests or vacation wishes like adding a personal touch that will make your trip extra special.
5.Better Booking Experience
Our website is streamlined to help you find the casita that best fits your needs. You can filter our properties by the number of rooms, dog-friendly, pools, hot tubs, and secluded countryside homes. It's the easiest way to zone in on the perfect vacation rental for your trip.
Book Direct Now!
1. Save Money
Now that you know all the advantages of booking direct, it's time to browse our casitas and choose the perfect one for you! We pride ourselves on providing our guests with authentic Santa Fe experiences and that all starts with the rental! All of our properties are full of New Mexican charm and modern amenities. Whether you're looking for a one-bedroom within walking distance to the city's hottest areas or a quiet mountainside getaway, we have something for you!
Browse our vacation rentals and start planning your trip to Santa Fe today!